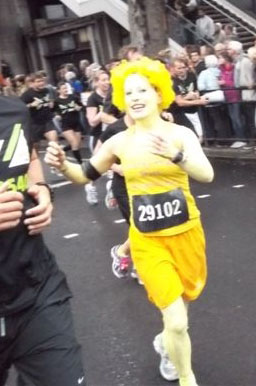 2013 London Marathon – 21st April. Once again Natalie is supporting CPT and running in the London Marathon. Please support her. Just a small donation can really make a difference…our overheads are extremely low so your money will reach the children. Thank you.
Natalie raised over £1000 – Fantastic
Natalie ran in the 2012 British 10K run. She beat her personal best. Well done Natalie.
On 22nd May 2011, Natalie ran the Edinburgh Marathon. She completed in 3:51:48 and raised £1079.20 for us (plus Gift Aid).
On the 11th July 2010, Natalie ran the 2010 British 10k London Run and raised £1114.31 (plus Gift Aid).